July 17 – 21

The week-long Composer's Institute is devoted to the emerging composer. Each composer selected to participate will receive individual composition lessons and attend seminars on the commissioning process and advanced choral writing. Compositions will be rehearsed and performed by the CORO Vocal Artists. During the week-long institute, composers will spend time fine tuning their existing composition and have the opportunity to create a new piece with the guidance of Mr. Takach. CORO Conducting Faculty, Dr. Philip Moody and Mr. Oltman, also spend time with each composer to discuss their compositions and offer insight into the composer/conductor relationship.
Work with Timothy C. Takach and the CORO composition faculty in private lessons throughout the week.
Have your choral piece performed and professionally recorded during the CORO Summer Choral Festival by the CORO Vocal Artists.
Attend workshops about the commissioning process, compositional techniques, and publishing avenues for emerging composers.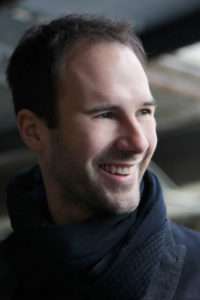 Reviewed as "gorgeous" (Washington Post) and "stunning" (Lawrence Journal-World), the music of Timothy C. Takach has risen fast in the concert world. Applauded for his melodic lines and rich, intriguing harmonies, Takach has received commissions from the St. Olaf Band, Cantus, Pavia Winds, Lorelei Ensemble, VocalEssence, the DeBartolo Performing Arts Center, The Rose Ensemble, and numerous other organizations. His compositions have been performed on A Prairie Home Companion, The Boston Pops holiday tour, multiple All-State and festival programs and at venues such as the Library of Congress, Kennedy Center and Royal Opera House Muscat. He is a co-creator of the theatrical production of All is Calm: the Christmas Truce of 1914, by Peter Rothstein.
Takach studied music composition at St. Olaf College, Northfield, MN, where he graduated with honors. He has frequent national work as a composer-in-residence, presenter, clinician and lecturer. He is a full-time composer and lives in Minneapolis with his wife and two sons.