July 17 – 19
Dr. Peter Eklund
guest clinician

The Conductor's Institute is a three-day residency designed for music educators and conductors that wish to pursue advanced study in conducting. Students engage in discussions on rehearsal technique, conducting choral and orchestral forces, and integrating healthy vocal technique into the choral rehearsal.
Each conductor receives podium time during the week working on Haydn's The Creation with chorus, soloists, and orchestral forces. Podium time is recorded and a video is provided to each conductor.
Work with multiple conducting faculty during the three-day residency at Simpson College.
Receive podium time with choral and orchestral forces conducting Franz Joseph Haydn's The Creation with a new English Translation and reduced orchestration.
Engage in sessions on rehearsal technique, integrating healthy vocal technique into the choral rehearsal, and observe full rehearsals of Haydn's The Creation.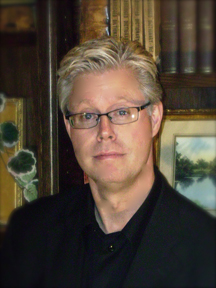 Peter A. Eklund was recently named one of the elite national quarter-finalists for the first-ever GRAMMY® NATIONAL MUSIC TEACHER OF THE YEAR (out of over 30,000 nominees). During the fall of 2014, he was presented the prestigious "Director of the Year" award by the Nebraska Choral Directors Association. He annually conducts instrumental and choral ensembles in no fewer than eight European countries and throughout North America. One of the most active and versatile international conductors today, Peter A. Eklund possesses a unique ability to work effectively with musicians at all levels of performing capability and experience. His concertizing/clinician schedule averages 60 national and international concerts annually and includes a wide array of scholarly, professional, orchestral, collegiate, liturgical, festival, all-star, and youth/student ensembles throughout North America and Europe.